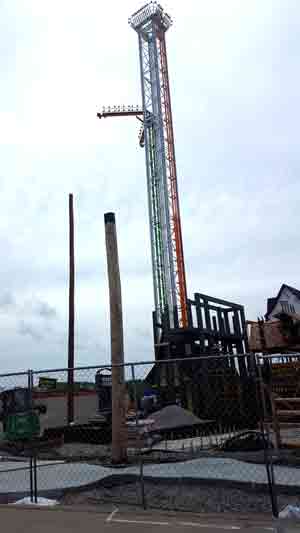 As we have said in our previous blog, Branson has been slowly getting away to be known only as the place for country music shows. What Branson was 15 years ago is definitely not what it has become in the recent years. The new Ferris Wheel that was brought to town from Chicago to Fritz Adventure to zip lining, Branson now offers much more selections when it comes to family entertainment.
One of these new attractions is called "Big Foot" which is scheduled to open on May 1st. The attraction will be consisted of a 200' tall Action Tower that have 2 types of rides. One is a free fall ride (yes from 200 ft) and the second is a ride which lets the riders tumble over back to the ground. These two rides are certainly enough to offer a new type of activity for Branson visitors.
The attraction will also offer a "Big Foot Discovery Expedition" where visitors will be able to ride in safari trucks to the Big Foot Farms to search and find the 'Big Foot"
Big Foot will also offer a miniature golf, arcade, 8D Cinema, an adventure maze and a food truck park.
We are pretty excited to check out this new place and will write more once we visit it.
Cheers,