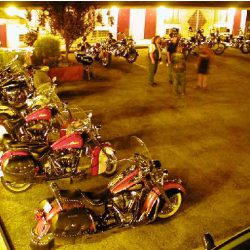 May 13th Sunday
Arrive, check in, gather info at HFR office
Welcome speech at 6 pm
Appetizers will be served. Bring your own drink
Pick up your registration package
May 14th Monday
Breakfast provided by HFR 8-10 am
Free afternoon
Crawfish festivity provided by Chris Lee. Bring your own drink.6-8 pm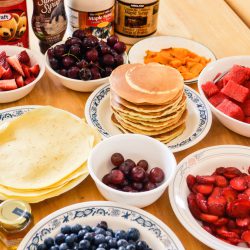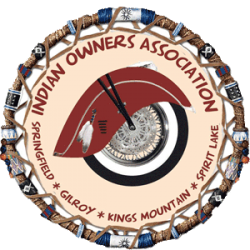 May 15th Tuesday
10 o'clock group ride to Ozark Indian with Aaron Zahner. They will have a bracket championship of corn hole, a slow bike race course, and a scavenger hunt on the property. All of which will have winners which will win local dealership T-shirts. Also planning on music and good food.
Dinner provided by HFR 6 pm
Recognition ceremony.
Celebration of our 15th year with prizes
Be here on the 16th of May, 2018 to either witness or win a Dark Horse Indian Motorcycle! All proceeds benefit the Shriner's Children Hospital of St. Louis. Drawing to be held in the evening after dinner.
May 16th Wednesday
Dinner hosted by St. Louis Shriner's Children Hospital reps 6 pm
Indian Motorcycle Raffle organized by Indian Owner's Association. **
Charity auction to benefit the St. Louis Shriner's Children Hospital hosted by Danny & Mary.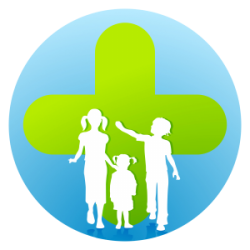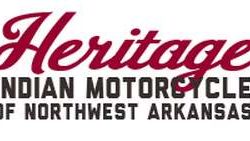 May 17th Thursday
Ride to Indian Motorcycle Dealership in Roger, AR. Approx 2 hour one way. Depart 10 am
Lunch provided by the Dealership onsite.
Dinner provided by Byron & Cendy here 6 pm
Indian Owner's Association Annual Meeting at 8 pm
May 18th Friday
Light lunch provided by HFR at the pavilion 12 pm
Bike Show
Special registration table for KINGS MOUNTAIN Indians
Group photo in front of the teepee.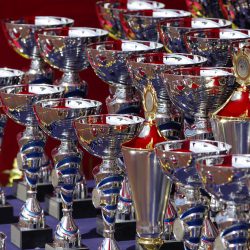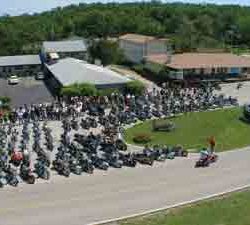 May 19th Saturday

Breakfast provided by Indian Owner's Association 8-10 am
Free afternoon
Dinner Saturday evening provided by Gary and Teri Lawson 6 p.m.

May 20th Sunday

Rally ends however if any riders are staying an extra day, we'll get together for a ride or meals.
IRIP Preregistration $51.80 per person – Includes the price of 1 shirt and all meals as well as all activities planned and unplanned. 😉
---
If you want extra shirts please call 800 338 2842 and ask to speak with either Mike or Handan as we will have LIMITED quantities on hand. If you order them we will make sure to set them aside for you when you arrive.
---
Please register only ONE person at a time. (Make a payment and then come back and repeat for the 2nd person, 3rd and so on)
This year we are indeed celebrating our 15th year! We hope to make this a very memorable time for all of you. We appreciate all riders who take the time and effort to be a part of IRIP family.
This is the second year Indian Owner's Association is organizing a raffle to win a Dark Horse Indian Chief Motorcycle. Do not miss this event. Tickets are $25 for 1 or $100 for 5. See any of the IOA officers or you can purchase tickets at our office all the way up to the evening of the auction. The proceedings for the sale of the tickets after expenses are donated to St Louis Shriner's Hospital.
Charity Auction hosted by Danny Flucke and Mary Malloy has been the part of IRIP for the past few years. Riders can donate items and/or bid on them. All proceedings are 100% donated to the Shriner's Children's Hospital immediately after the event so you'll get a chance to know the total amount raised by you, the IRIP attendees. This auction is not only a pure entertainment with lots of laughs but it also provides an opportunity to be a part of a noble cause. Representatives from the hospital will join us this evening and provide information on how Shriner's Hospital help children with physical challenges.
Registration is required for all attendees to participate in the events listed above. The fee is $51.80 and can be done through Paypal. If you do not wish to use paypal, you may send a check to Hunter's Friend Resort with your selection of t-shirt size. Registration covers all meals provided by HFR, entertainment and 1 official IRIP t-shirt. The deadline to register will be April 15th 2018. Late registration will be available onsite but with limited choices.
Main place of events: All events unless noted otherwise will be held at the Hunter's Friend Resort facilities. The schedule of events is subject to revisions without prior notice. We will do the best we can to host all events at the times listed. However, weather is a big factor for our area and if we have to cancel any activity, refunds will not be given for registration.
Accommodations: Our single rooms are not available at this time. What we have left are the 3 bedroom/2 bath condominiums within 1 mile radius. They're priced at $159 plus taxes and fees. They can be ideal for small groups of attendees as they can comfortably sleep 3 couples or 5 single people. You can check out the availability on this website or call us directly 800 338 2842.
Parking: We provide plenty of parking space during this event and will assist you with your trailer parking.
Rides: Small group rides are encouraged during this event due to safety issues. We have maps available at our office for different routes. Please be cautious about the wild life in our area. Please use caution at all times and obey traffic laws. Speed limits are enforced on Indian Point.
Disclaimer: Hunter's Friend Resort, its employees, any volunteers or any person connected to organizing this event do not accept any responsibility or liability for any damage, loss of property, injury or death. You participate at this event at your own risk.
Vendors: For the first time ever – we will have Indian Motorcycle specific vendor space available. If you would like to vend for this event, please contact a representative for Hunter's Friend Resort directly for more information at 800 338 2842
Call Us Anytime 7-24
800 338 2842
2016 Hunter's Friend Resort, All Rights Reserved.